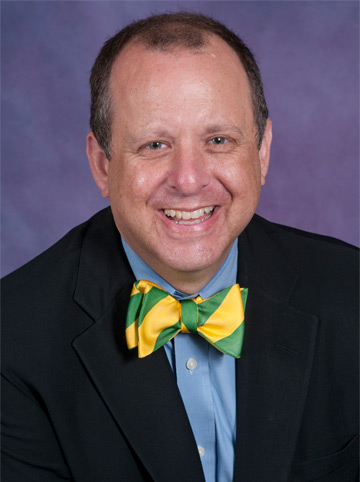 David Strauss
Dean of Students
313-577-1010
Biography
BA  Economics Bucknell University
MSED College Student Personnel Administration  Indiana University
PHD Higher Education and Student Affairs The Ohio State University
David has served as Wayne State's Dean of Students since January, 2002. In this capacity, he leads the university's student affairs activities, including the responsibility for student and campus activities, student organization resources, fraternity and sorority life, student community involvement, Warrior Pride affinity programs, student senate and student conduct and care services. David chairs the Student Update and Information Team (SUIT), serves as the university's Title IX Deputy Coordinator, represents student life on the university crisis team, and serves as the Office of the Provost's representative to the Academic Senate's Student Affairs committee. Since 2011, David has been an adjunct lecturer in the WSU Department of Economics where he teaches a section of Principles of Economics each fall and winter semester.
Prior to joining Wayne State, David served as the Associate Director of the University Honors and Scholars Center at The Ohio State University and the Assistant Dean of Students for Greek Life and Student Activities at Centre College.
David received his Ph.D. in Higher Education and Student Affairs from The Ohio State University, his Master of Science degree in College Student Personnel Administration from Indiana University, and his Bachelor of Arts degree in Economics from Bucknell University.
David is a member of NASPA-Student Affairs Administrators in Higher Education where he serves on the region 4 east board and is on the boards of the Farmington YMCA and the Lester & Jewell Morris Hillel Jewish Student Center at Michigan State University.
David enjoys swimming, handy work projects around the house, gardening, and spending time with his wife Amy and children Nate and Caroline.