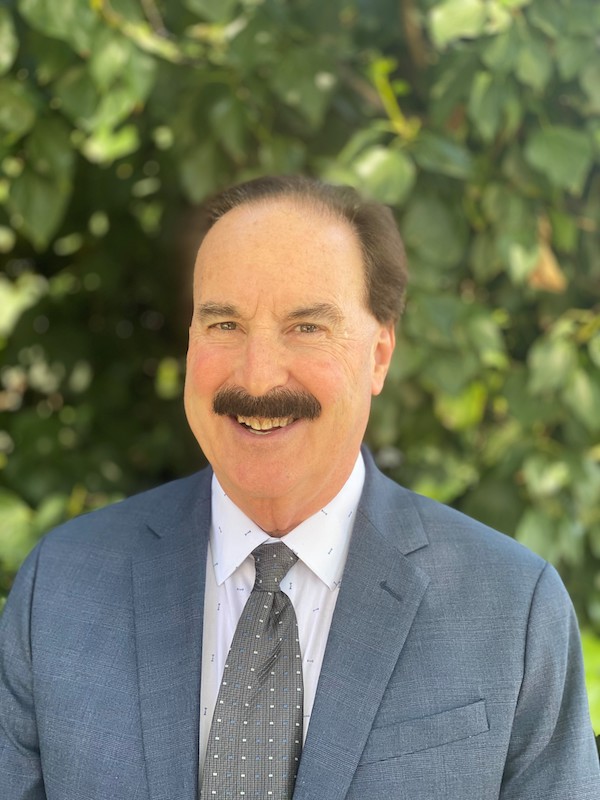 Mark Kornbluh
Provost and Sr. Vice President for Academic Affairs
Biography
Mark Lawrence Kornbluh, Ph.D. serves as Wayne State University's Provost and Senior Vice President for Academic Affairs. As chief academic officer, Provost Kornbluh provides leadership for the academic mission of the university, overseeing Wayne State University's thirteen schools and colleges, and all matters that concern faculty members, academic staff, and students. He is co-chairing the strategic planning process which will guide Wayne's path forward as a preeminent 21st century urban research university.
Since joining Wayne State as Provost in July 2021, Kornbluh has restructured the provost's office to provide seamless support across the student lifecycle from recruitment to graduation and into careers. He is committed to continuing the progress that Wayne has made on student success and in cutting the achievement gap. Provost Kornbluh is also working to build stronger linkages between curricular and co-curricular activities, and to engage faculty more in Student Life. He has worked closely with faculty and staff leadership in navigating the challenges of the pandemic.
Wayne State University is Michigan's top ranked university for social mobility, and Provost Kornbluh is committed to continuing efforts to build diversity, support inclusion, and advance social justice. Central to this are initiatives to build faculty diversity. The Wayne State Pathway to Faculty program, which launched in December 2021, is designed to support early-career, historically under-represented scholars, and successfully launch them in tenure track positions. In early 2022, the University will announce a large scale, multi-year cluster hire to recruit tenure-track and tenured faculty whose research, creative, teaching, and engagement interests focus on issues central to the African American community. The aim of these programs is to build a much more inclusive curriculum and research agenda for the University, and better support an exceptionally diverse student body.
Prior to joining Wayne State, Dr. Kornbluh served as Dean of the College of Arts and Sciences at the University of Kentucky. As Dean, he oversaw the implementation of a new general education curriculum and led his college in a new strategic plan, "envisioning the future." Under Dr. Kornbluh's leadership the College of Arts and Sciences grew significantly over eleven years, markedly improved student retention and graduation, transformed the curriculum, hired over 200 tenure stream faculty members, increased external research funding, built a new state-of-the art active learning science teaching building, and renovated science research space. The college developed a portfolio of interdisciplinary programs, vastly expanded its international engagement, strengthened its cyber-infrastructure, and strove to become more diverse, inclusive, and equitable.
Dr. Kornbluh's commitment to social justice is deeply rooted in his scholarship. He received his BA in History and Political Science from the University of California, Berkeley, and his MA and PhD in History from the Johns Hopkins University. His historical research focused on voting and American democracy. He is the author of Why America Stopped Voting: The Decline of Participatory Democracy and the Emergence of Modern American Politics.
Fascinated by its democratizing potential, Dr. Kornbluh was an early adopter of new means of digital communication. A co-founder of H-Net: Humanities and Social Sciences Online, Dr. Kornbluh served as its executive director from 1997-2004, during which time H-Net grew into the world's largest online scholarly organization with over 150,000 members, 160 separate networks, and 600 editors. H-Net's goal was to democratize and internationalize the academy, opening scholarly discussions to all.
Moving to Michigan State University in 1995, Dr. Kornbluh's scholarship increasingly focused on digital humanities. He served as founding director of MATRIX: The Center for Humane Arts, Letters, and Social Sciences OnLine from 1998-2009, during which time MATRIX grew into one of the nation's largest humanities technology centers. Under his leadership, MATRIX positioned itself at the intersection of computer science, information science, and the humanities and social sciences. A national peer review process by the American Academy for the Advancement of Science resulted in MATRIX's designation as a research excellence center by Michigan State University in 2003. As a result of his work with MATRIX, Dr. Kornbluh was appointed as a professor in Computer Science in the College of Engineering to go along with his appointment as a professor of History. Dr. Kornbluh served as chairperson of Michigan State University's History Department from 2004-2009, working with his colleagues to rebuild both African and African American history programs that are now ranked in the top ten nationwide.
Dr. Kornbluh served as lead principal investigator in over $15 million in grants and contracts from exceptionally diverse funding sources including NSF, NEH, USDE, IMLS, and the Ford and Mellon Foundations. What tied together these diverse projects was a deep commitment to exploring the potential of the Internet to support democracy and democratic education. These projects ranged from supporting American history teaching in Michigan to developing tools to democratize access to museum collections to building capacity for women democratic leaders in West Africa to use the Internet effectively. Dr. Kornbluh was most passionate about his work in newly democratic South Africa.
Dr. Kornbluh served as a member of the National Academy of Science, Computer Science and Technology Board's Committee on Digital Archiving and the National Archives and Records Administration (2002-5) that advised the National Archives on the creation of an electronic records program. He also served on the steering committee that developed centerNet, an international network of digital humanities centers; the National Advisory Board for the Society for History Education; and the Committee on Intellectual Property for the American Historical Association. He has served on advisory committees for digital humanities centers at George Mason University, the University of Illinois, and the University of Albany; on the National Advisory Board of the University of Texas System's Institute for Transformational Learning; and on several NSF advisory committees. He also advised the Canada Foundation for Innovation as Chair of their Committee of Experts in the area of historical repositories.